New migraine procedure SphenoCath proving effective for some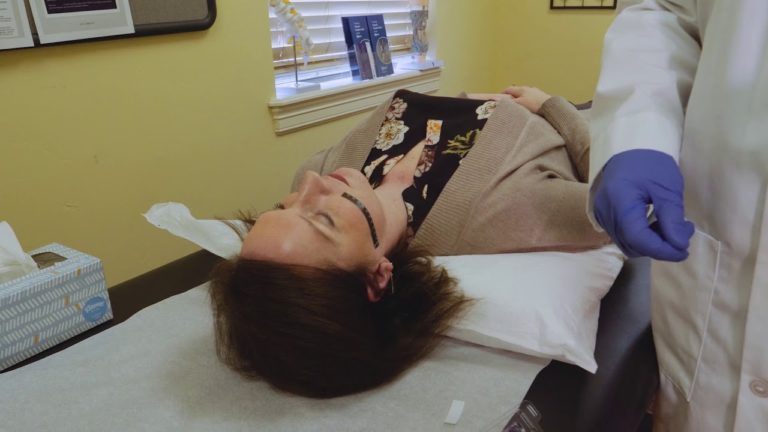 KANSAS CITY, Kan. – Migraines affect 28 million Americans, most of them women. A variety of medications don't help all of them get relief. A new procedure is helping some with the worst headaches.
There is nothing sunny about the reason Leslie Gibson is wearing sunglasses. Gibson is suffering from light sensitivity, nausea and the pain of a migraine. A 10 on the pain scale. She says her migraine is worse now, but it's always there.
"It doesn't ever go away. And I've had it since February," said Gibson.
At the University of Kansas Hospital, Gibson is having a procedure called SphenoCath. Dr. Zachary Collins, an interventional radiologist, says the procedure targets a cluster of nerves called SPG on the back side of the nasal cavity.
"When people go into having a pattern of migraines, this SPG, this nerve complex endlessly fires in a circuit, and so the SphenoCath procedure is designed to reset that circuit," said Dr. Collins.
He numbs the nose using lidocaine gel and aerosol. Gibson finds that's the worst part since it causes a burning sensation.
Then the doctor inserts a special tube into a nostril. It's designed to deliver stronger lidocaine to the nerve complex. X-ray confirms he's in the right place. The infusion is repeated in the other nostril.
Gibson had the same procedure six weeks ago, and her pain dropped.
"It got quite a bit better for about two weeks," she said.
Dr. Collins says patients can need several treatments close together initially.
"The patients that come in actually need a couple of different treatments in kinda rapid succession before they get that more long-term relief," he said.
He says the average migraine patient who gets relief with SphenoCath will need three or four treatments a year.
A couple of minutes after Gibson's procedure, her pain is down to a seven on the pain scale.
"The pain in my temple area is quite a bit better, so it's getting there," she said.
She's hoping that this time, SphenoCath will give her longer-lasting relief.
Dr. Collins says he had one patient who went from a 10 on the pain scale to zero in a matter of minutes.
The procedure costs $2,500. Insurers will cover it.